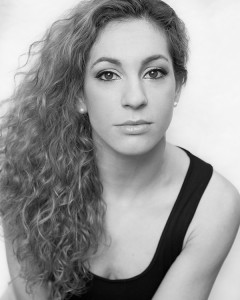 JENNIFER CHICHEPORTICHE 
was born in Bordeaux, France. She trained at the Academie Besso Ballet de Toulouse and completed her studies in Paris with Dominique Khalfouni. At the age of 19, she joined the Jeune Ballet International de Rosella Hightower in Cannes, where she performed works from Prejlocaj, Balanchine, Renatto Zanella, Jhon Butler, before becoming a member of Balletto Teatro Di Torino. While in the Italian company, she toured Europe and performed at the International Ballet Festival de Miami. In 2004, she moved to Scotland to dance with The Ensemblegroup. Jennifer continued her career in the UK with Opera North, doing the national tour of "One Touch of Venus." While in Europe, she worked with internationally renowned choreographers such as Luca Vegetti, Carol Armitage, William Tuckett and Christopher Hampson. After coming to NYC, she performed with Chamber Dance Project, International Ballet Theater, Lydia Johnson, New Generation Dance and Adam Miller Dance Company. She was part of Botanica's original cast and is glad to be once again involved in the creation process of MOMIX's newest show. Jennifer joined MOMIX in 2007.
 REBECCA RASMUSSEN (Dance Captain)
was born and raised in Moorpark, CA (southern) where she professionally performed with the Media City Ballet, La Danserie, and the DeDa Dance Theatre. Rebecca received her BFA in Dance from The Boston Conservatory where she had the honor of performing works by Paul Taylor, Jose Limon, Michael Folkine and Murray Louis. She would like to thank her family and friends for all their endless love and support because without them she wouldn't be where she is now. Rebecca joined MOMIX in 2006.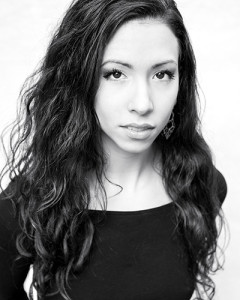 CATHERINE JAEGER 
a native of Poughquag, NY, began her dance training at The Ridgefield Conservatory of Dance where she received the Patricia Schuster Award for Dance Excellence. In May 2012 Catherine graduated Summa Cum Laude with a BFA in Contemporary Dance Performance from The Boston Conservatory. As well as performing works by Martha Graham, Jose Limon, Alwin Nikolais, Thang Dao, Danielle Agami, Trisha Brown and Ohad Naharin, she danced for BalletRox under the direction of Tony Williams. After graduating Catherine worked with Nimbus Dance Works under the direction of Samuel Pott, and toured with Ballet Hispanico under the direction of Eduardo Vilaro. She joined MOMIX in 2012.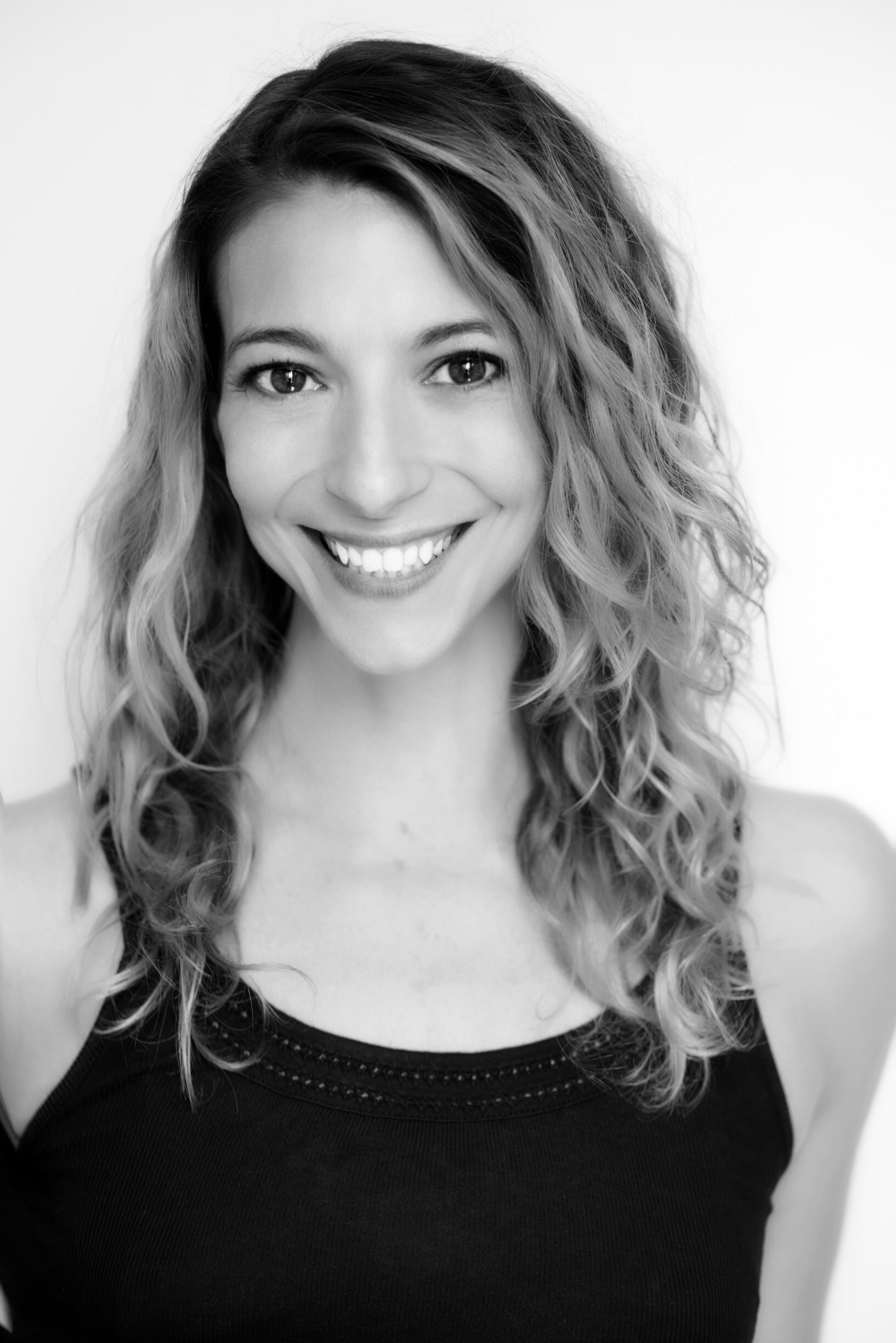 SARAH NACHBAUER
began dancing in Pittsfield, MA with the Albany Berkshire Ballet, Terpsichore Dance Theatre and appeared annually at Jacob's Pillow. In Boston, she studied with the Emerson Dance Ensemble and Prometheus Dance Company and attended The Boston Conservatory, under the direction of Yasuko Tokunaga, where she graduated Cum Laude. Sarah has performed premiere works choreographed by Jacqulyn Buglisi, Seàn Curran, Daniel Pelzig, Katherine Helen Fisher and assisted Donald Byrd. She has also performed timeless pieces by Paul Taylor, Anna Sokolow, José Limòn and Murray Louis. She has been honored with a Best of Boston award and was a recipient of the Ruth Sandholm Ambrose Award. Sarah appeared on season 8 of America's Got Talent with Top 12 finalists Catapult Entertainment and is a print model for acclaimed photographer Robert Whitman. Ms. Nachbauer has taught at The Nutmeg Conservatory for the Arts, at a residency with the Moscow Ballet, and is the co-creator of an artist in residency program in Berkshire County. Sarah is also a personal trainer for the Tracy Anderson Method and a Kripalu trained body worker. Sarah joined MOMIX in 2001.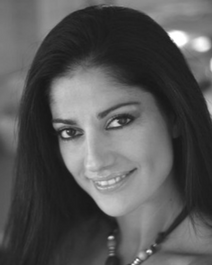 SIMONA DI TUCCI 
Simona was born in Rome and trained at Balletto di Renato Greco in Rome with Steve LaChance, Andre' De La Roche and Bill Goodson. She also gained a classic formation with Rudy Brians and modern-jazz dance with Patrice Valero, Richard Amaro and Rick Odums at Dance promotion of Neuchstelin in Switzerland.  Her credits include performances TV in Italy  for RAI UNO: " Premio Natura" with Luciano Savignano, " Per tutto la vita", " Ci vdiamo su Rai Uno", "Paolo Limiti show", "Alberto Sordi" and "Stasera Pago io" with Fiorello choreographed by Moses Pendelton. Others performances TV for MEDIASET : "La Corrida", "Ciao Darwin", "Tira e molla", "Disco per l'estate", "Festival Bar" choreographed by Marco Garofalo, Anna Larghi and Piero Moriconi.  Simona has performed  in the movie "Shadows in the Sun" director Brad Mirman and in the follow musicals "Dance" with Raffaele Paganini and "Salvatore Dali" with the Pierre  Cardin dance company in Paris.  She has been touring the world with MOMIX since 2005.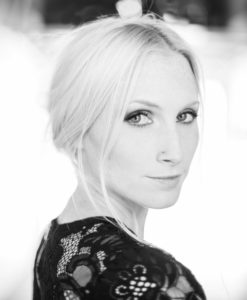 BEAU CAMPBELL 
Beau is a professional dancer, yoga and barre instructor, and photographer from Southern California. Beau trained in classical ballet in Malibu, California with Joanna Jarvis and at the School of American Ballet at Lincoln Center. Beau also received extensive training from Zippora Karz, Amanda McKerrow, and John Gardner. She performed with the Malibu Civic Ballet for 6 years, dancing several principal roles. In 2005, Beau was awarded the coveted Solo Seal by London's Royal Academy of Dance and later that year, joined Ballet Pacifica under the direction of Ethan Stiefel. Beau joined Ballet Arizona in 2006 under the direction of Ib Anderson, where she spent 8 seasons. She has performed soloist and principal roles in several classical, neoclassical, and contemporary works by choreographers including Ib Anderson, Petipa, Bournonville, Fokine, Balanchine, and Christopher Wheeldon. Beau has performed principal roles with Nova Ballet, including Emery Lecrone's Pulling to Break, Adam Hougland's Beyond, and Yanis Pikieris and David Palmer's Adiemus. Most recently, Beau has performed as a guest artist with Post:Ballet in Triads u nder the director of Robert Dekkers in San Francisco, and for Les Grands Ballet Canadiens in their production of the Nutcracker in Montreal. For the past two years, Beau has performed with Quixotic Fusion, sharing a variety of dance styles and projection interaction pieces. Beau is a certified yoga and barre instructor (200 hour RYT). She has taught at several different studios and festivals across North America, including Wanderlust Studio Montreal, Sutra Midtown, Woodside Health and Tennis Club, Wanderlust Festival, and the Arise Festival. Beau joined MOMIX in 2016.
JOCELYN WALLACE 
Jocelyn is originally from Connecticut where she began her early training at the New Haven Ballet and at Gymnastics World.  She later continued to study ballet and modern dance at The School of the Eastern Connecticut Ballet, under the direction of Lisa Reardon and Adam Miller. Jocelyn graduated Magna cum Laude from The Hartt School /University of Hartford, where she received her B.F.A. in Ballet Pedagogy.  While at, The Hartt School, she had the opportunity to perform the lead role in Martha Graham's "Panorama," staged by Peggy Lyman, and in works staged by, Hilda Morales, Alla Nikitina, Katie Stevinson-Nollet, and Ralph Perkins. She has performed with The Baltimore Ballet, and with various companies in New York including, Perceptions Contemporary Dance Company, and with New York Dance Theater.  Jocelyn joined MOMIX in 2012.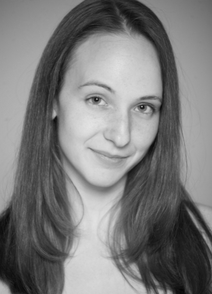 LAUREN JAEGER 
 Lauren graduated magna cum laude from Marymount Manhattan College with a BFA in Dance. Lauren has toured both nationally and internationally as a member of MOMIX, Buglisi Dance Theatre, Michael Mao Dance, and Catapult. Lauren is an Assistant Rehearsal Director for Buglisi's Table of Silence Project, which is performed each year on September 11th at Lincoln Center. She has also performed with Peridance Contemporary Dance Company, ACB Dance, Ballet Ambassadors, and as a guest artist with Eva Dean Dance. Most recently, Lauren was a guest artist and master teacher for the Fini Dance Festival in Southern Italy. In addition to her performance work, Lauren teaches for several schools including The Joffrey Ballet School, Peridance Capezio Center, and the Greenwich Dance Studio. Lauren joined MOMIX in 2015.  
 STEVEN EZRA (Dance Captain)
Born and raised in Long Island, Steven Ezra began training classical ballet at the ripe age of thirteen.  His first steps toward a professional career started at the Seiskaya Ballet School in Long Island.  He then went off to the Nutmeg Conservatory for the Arts in Connecticut and finished his training at the School of American Ballet in New York City.  At eighteen years old his career path took a turn away from classical ballet when he joined MOMIX.  Enamored with MOMIX since a young age, Steven Ezra proudly performed much of its grand repertoire all around the world, in over twenty countries, for more than ten years and counting.  He assisted in creating the full length evening performances of Lunar Sea, Botanica, and Alchemia, respectively, and has collaborated with MOMIX for many industrial shows as well as a commercial for Target.  Most recently, he appeared as a finalist on America's Got Talent with the shadow performance troupe Catapult, with which he collaborated since 2011.  He continues working for both MOMIX and Catapult, as well as freelancing around NYC.  In his spare time he enjoys practicing guitar and studying Italian. Steven joined MOMIX in 2003.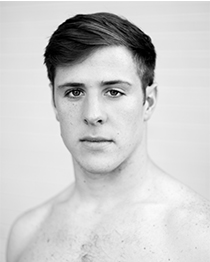 MATHEW ORTNER
Matthew attended the Boston Conservatory, graduating in 2012 with a BFA in Dance, he had the opportunity to perform master works by Jose Limon, Alwin Nikolias, Paul Taylor, Anna Sokolow, Ohad Narahin and Danielle Agamie. Other credits include Springboard Dance Montreal where he worked with Victor Quijada and Alanna Kraaijeveld, as well as Movement Invention Project with Sidra Bell, Andrea Miller, and Jill Johnson. Following graduation Matthew resides in NYC as a freelance performing artist, teacher and choreographer.  This is Matthew's third tour with MOMIX. He joined MOMIX in 2013.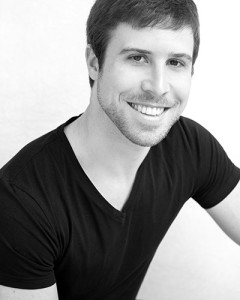 GREG DEARMOND 
Gregory DeArmond grew up in Southern California and trained at the Saddleback Dance Center, Golden State Ballet and Ballet Pacifica. He graduated cum laude from the University of California, Irvine with a Bachelor of Arts in Dance and a Bachelor of Science in Civil Engineering with an emphasis in structures. He was honored as a William J. Gillespie Scholar and as a Gregory Osborne Memorial Scholar. After graduating Gregory joined the North Carolina Dance Theatre in 2010 and later participated in the National Choreographers Initiative. Gregory would like to thank everyone who has helped to make his career in dance possible. Gregory joined MOMIX in 2014.
 ANTHONY BOCCONI  
Anthony was born in Brooklyn, New York and began his dance training at the age of 13. The following year, Anthony attended Fiorello H. La Guardia High School of Music, Art, and the Performing Arts. It was there he found his niche in modern dance, while studying Graham and Horton techniques. Upon graduation, Anthony continued his dance training in the Ailey/Fordham BFA program under the direction of Melanie Person. Anthony spent each summer at Jacob's Pillow Dance Festival, Hubbar Street Dance Chicago, Nederlands Dans Theatre, and Springboard Dance Montreal. Anthony graduated in 2013 and has since performed with Lydia Johnson Dance, The Metropolitan Opera, The Santa Fe Opera, and Lar Lubovitch Dance Company. Bocconi joined MOMIX in 2015.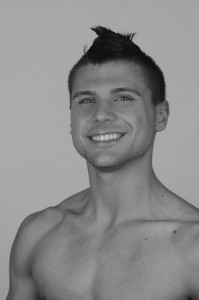 JASON WILLIAMS 
began his dance career and training at Boca Ballet Theater at the age of 16 under the direction of Dan Guin and Jane Tyree. He then decided to further his studies at New World School of the Arts in Miami, Florida. This is where he became proficient in Graham, Limon, Horton, Classical and Contemporary Ballet techniques. While there he deepened his studies by being exposed to Anatomy, Kinesiology, Labon Movement Analysis, and Pedagogy. Jason Williams is a 2011 summa cum laude B.F.A. Graduate of New World School of the Arts. During his time there he worked with noted choreographers such as Robert Battle, Michael Uthoff, Daniel Lewis, Peter London, Darshan Bhueller, Gerard Ebitz, to name a few. During his summers he has performed in the New Prague Dance Festival in Prague, Czech Republic and Semana de Internacional de Baile in San Juan, Puerto Rico.  Since completing his degree he has danced with DanceNow! Momix, Joseé Garant Dance Company, and Miami Contemporary Dance Company. Jason joined MOMIX in 2011.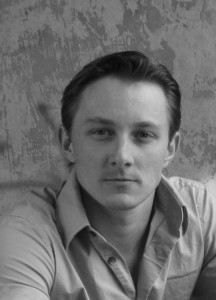 MORGAN HULEN 
grew up in Columbia, Missouri, leaving home to complete high school and attend the college program at North Carolina School of the Arts.  He has also studied with the Hungarian National Ballet, Pacific Northwest Ballet, Milwaukee Ballet, Minnesota Ballet, and the Broadway Theatre Project.  Morgan began his professional career with the Louisville Ballet in 2000-2002 and later enjoyed his role as Principal Dancer with Tapestry Dance Company in Austin, Tx.  He quickly became a very sought after guest artist, and has performed with numerous dance companies across the U.S.  In 2007 Morgan returned to the Louisville Ballet, and enjoyed three additional seasons performing soloist and principal roles, and then in 2010 Morgan was honored to become a member of MOMIX.  As well as performing Morgan has been a dance instructor for over twelve years, has taught numerous master classes in Tap, Ballet and Partnering, and has choreographed many pieces, including several that have won top choreographic honors.  Morgan recently formed his own Louisville, Ky. based dance company called Impact as an expressive outlet for his and others' choreography.  His most gratifying role to date is being father to his beautiful daughter born in April 2011.  Morgan joined MOMIX in 2010.